Connecting Science to Practice
We are leading the charge to translate "what we know" about effective early childhood education into the practice of "what we do."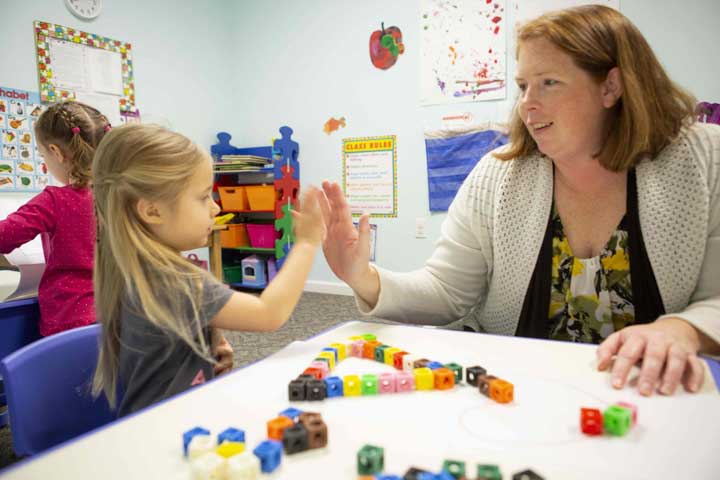 Across the country, at both the local and state levels, there is increased investment in early childhood education (ECE), and for good reason: Research shows that high-quality ECE experiences are key to children's academic and social-emotional success.
Researchers at The University of Virginia's School of Education and Human Development are working collaboratively with local, regional, and state partners to implement high-quality ECE programs and policies that can increase access, equity, and quality for our youngest learners.
Not all children are getting equal opportunities to access high-quality learning experiences.
In Virginia, 40% of children entering kindergarten need additional support in one or more critical areas of math, literacy, social skills, and self-regulation. Due to systemic and structural inequities, the likelihood that children need more support at kindergarten entry rises to above 50% for children who:
Identified as Black or Hispanic.
Come from families with low-incomes.
Are identified as having a disability.
Are English language learners.
High-quality preschool matters for school readiness
We translate research into practice so young children have the best possible early learning experiences.
Building Effective Early Childhood Education Experiences
The faculty at UVA's School of Education and Human Development work to understand what young students need to thrive in the classroom and to make those experiences a reality for children in Virginia, across the country, and globally. Our faculty are nationally recognized leaders in demonstrating how to build effective early childhood education programs by:
Developing training and professional development for teachers.
Designing and testing effective classroom and school programming.
Sharing new knowledge with ECE practitioners, leaders, and policy makers.
Applying research to practice in ways that consider real-world complexities.
Advancing improved early childhood education policies.
Emphasizing High Quality
We know that transforming the lives of young children in lasting ways starts with high-quality early learning experiences. When it comes to the early childhood classroom, there are many components of quality to consider, such as health, safety, equipment, materials, routines, and schedules. However, it is the interactions between teachers and children that matter most to support learning.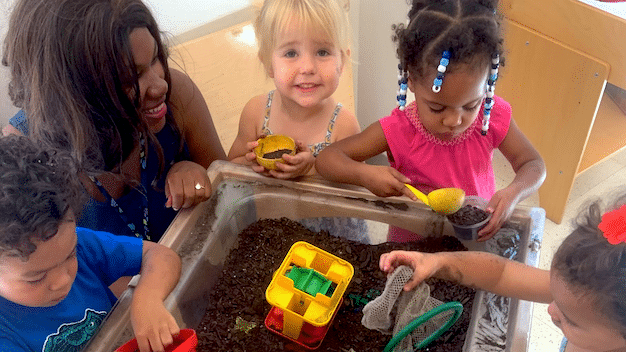 HIGH-QUALITY EXPERIENCES MATTER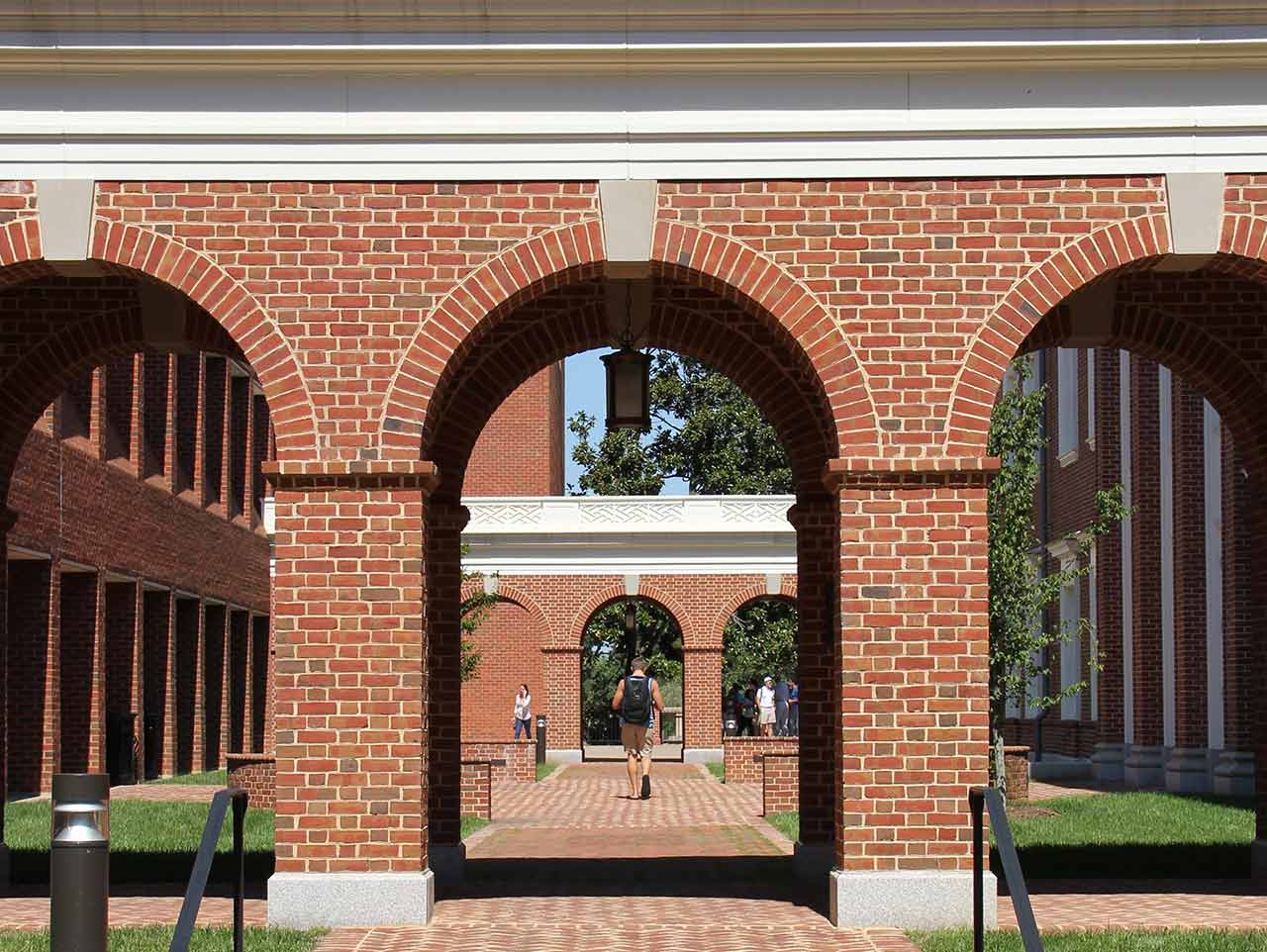 Our faculty and research teams work collaboratively with teachers, program leaders, and policy makers to make high-quality early learning come to life in the field.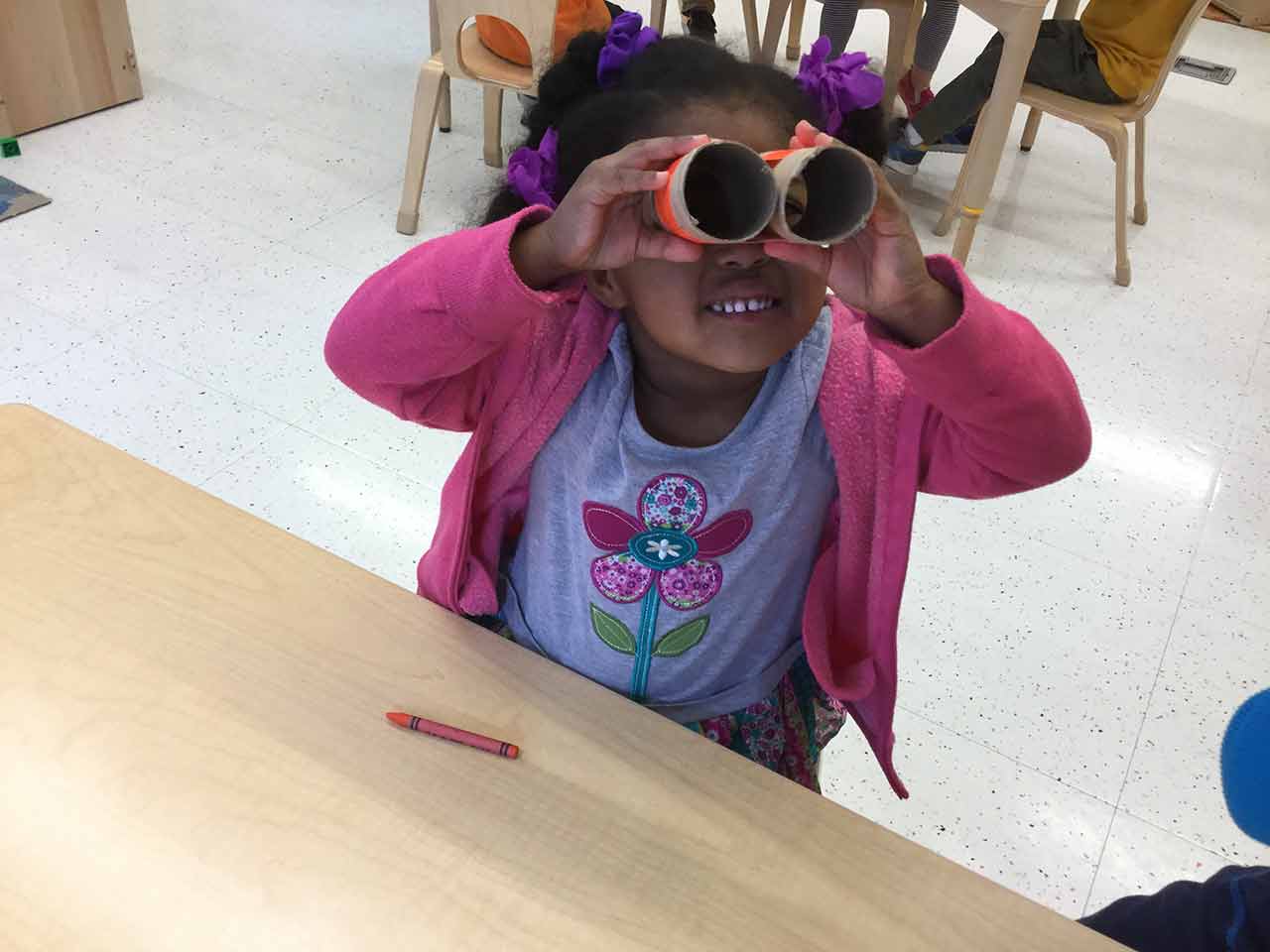 A number of initiatives are paving the way to improve early childhood education experiences across Virginia.