Browse our current ECE-CASTL job openings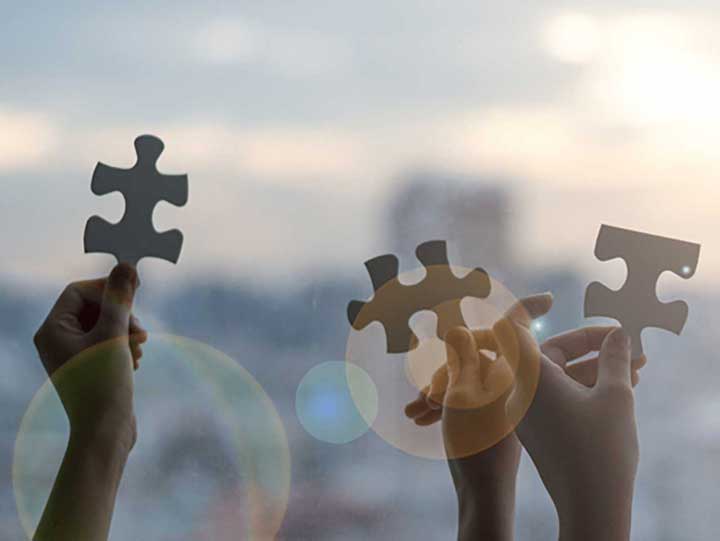 Early Childhood Customer Service Specialist (staff wage)
The LinkB5 Team at UVA's School of Education and Human Development is seeking a Early Childhood Customer Service Specialist who will aid users in navigation of our website. The incumbent(s) will provide an efficient, friendly, and actionable customer support to the Portal users, as well as building a complete working knowledge of the User Interface of the website. LinkB5, a statewide data system in collaboration with the Virginia Department of Education and the Virginia Early Childhood Foundation, collects quality and access information on all care providers and educators serving children ages birth to five.
Link B5 Data Management Specialist (remote)
The School of Education and Human Development at the University of Virginia seeks applicants for the Data Management Specialist position to manage and process large-scale data, producing research-ready datasets. This joint position will support the LinkB5 team (this link) team at UVA as part of an ongoing research-practice partnership in Virginia. This position is full-time salaried for 40 hours a week (1.0 FTE). (remote position) 
The Data Management Specialist will establish effective, organized data systems to clean and merge large-scale administrative, assessment, and survey data. The ideal candidate will have a strong interest in social science research, experience with complex data processing tasks, and the ability to work both independently and collaboratively with other team members. Strong communication and statistical programming skills are critical. An interest or experience in relational databases is preferred.
Senior Project Manager for Cloud Operations (remote)
The Center for the Advanced Study of Teaching and Learning (CASTL) in the School of Education and Human Development seeks to hire a Senior Project Manager for Cloud Applications. The incumbent will work with Principal Investigators, external technology consultants, and a supervise a small team. Net and Angular software engineers to guide the design and implementation of an enterprise-level integrated web-based application. The application will draw from existing web-based applications that currently serve a variety of stakeholders focused on improving educational outcomes for young children in Virginia.
This role and project provide an exciting opportunity to create a novel solution by bringing together several state initiatives with proven records of collecting data to shape public policy in education. It will contribute to our understanding of how early experiences can shape children's developmental outcomes. The ideal candidate has experience in government security reviews and compliance, with proven success in engaging stakeholders in working towards innovative solutions. A major aspect of the role will be to navigate data governance structures across multiple state-level stakeholders and to identify and implement a technical approach that corresponds to project-specific data sharing agreements. This will be a fully remote position.
The ideal candidate will have the following: 
Experience and ability to lead a small team of web-based software engineers using an Agile framework
University and state-level IT review and compliance
Data governance across multiple organizations and projects
Knowledge of On-prem to cloud migration
Strong understanding of system architecture and design for web-based application development
Experience presenting to multiple stakeholders, translating technical approaches for multiple audiences
UVA Data Collector – Statewide VKRP Position with Flexible Hours - In-Person (Staff Wage)
The Center for Advanced Study of Teaching and Learning (CASTL) in the School of Education and Human Development and the Virginia Kindergarten Readiness Program (VKRP) seek applicants for Research Specialist (wage) positions to collect data in classrooms across the state of Virginia. The goal of these research efforts is to pilot math assessment items that will be used to expand existing math assessments being used around the Commonwealth. Incumbents will administer direct 1:1 assessments with students ranging in age from pre-k through 3rd grade. Duties also include data entry, data uploading, and ensuring data integrity.
Work activities will be intermittent through December 2023. The paid training period generally includes about 10-15 hours. Following training, hours are flexible based on your availability to work and can range anywhere from 10-30 hours a week.
Immediate positions available in the following area:
Tidewater (Hampton Roads, Norfolk, Virginia Beach)
Southwest Virginia (Roanoke, Pittsylvania, Wise, Scott County)
Central Virginia (Lynchburg, Amherst)
To learn more about UVA opportunities, please visit Careers at UVA.
The University of Virginia, including the UVA Health System which represents the UVA Medical Center, Schools of Medicine and Nursing, UVA Physician's Group and the Claude Moore Health Sciences Library, are fundamentally committed to the diversity of our faculty and staff. We believe diversity is excellence expressing itself through every person's perspectives and lived experiences. We are equal opportunity and affirmative action employers. All qualified applicants will receive consideration for employment without regard to age, color, disability, gender identity or expression, marital status, national or ethnic origin, political affiliation, race, religion, sex (including pregnancy), sexual orientation, veteran status, and family medical or genetic information.