Each month, we present a series of resources focused on supporting children's social-emotional skills
Building Your Classroom Bookshelf
Visit our library for children's books that foster specific social-emotional skills. Our book recommendations feature diverse authors, illustrators, and characters. Each book is accompanied by a reading and activity guide.
Executive function is often referred to as our brain's "air traffic control system," and includes the skills of Focus and Attention, Working Memory, and Cognitive Flexibility. Preschoolers' executive functioning skills are just developing. It's up to adults to create environments and use strategies to help children build and practice these important skills. 
Developing Self-Confidence
We can support children in developing their self-confidence so they feel engaged, motivated, and empowered to share their ideas. We can also help them persist through challenges and try new things.
Supporting Social Problem Solving
Young children are just learning to navigate social situations, such as collaborating, sharing, or taking turns. As adults, we can support children as they learn how to negotiate and work through challenging situations that come up in the classroom.
Supporting Peer Relationships
Preschoolers need your help to navigate social situations, including making and maintaining friendships. This month, we explore fun ways you can teach these social skills and find strategies you can use to help all children practice peer interactions. 
Supporting Positive Behaviors
As adults, it's up to us to give children clear expectations and help them engage successfully in the classroom. This month, we feature strategies, books, and games you can use to help children grow in regulating their behavior. And, we explore how implicit bias may influence how we view children's behaviors, even in preschool.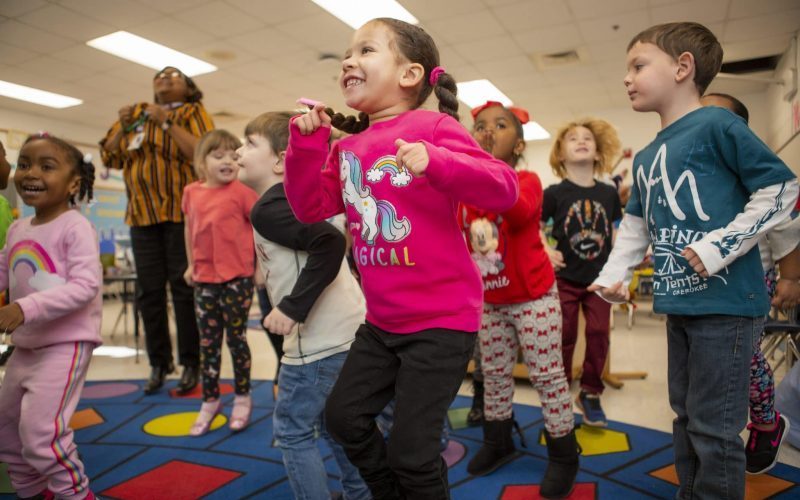 Supporting Sense of Self and Fostering Empathy
This month, we focus on supporting young children's growing sense of self, as well as their ability to empathize and relate with others. As teachers, we can help children learn to celebrate their own individuality, respect differences, and care about each other. Check out our selection of books, activities, and webinars to help you focus on these important life skills.
Supporting Children's Emotions
How do we support children to recognize, describe, and work through a range of emotions? View our selection of free and readily available resources, all focused on the topic of emotions. We included evidence-based strategies you can use to help children work through strong emotions in any setting.
Teacher-Child Relationships
How do we build relationships with children in our classroom and establish a safe, inviting learning space for all? We provide quick ways you can integrate a focus on relationship building, whether you are engaged in virtual, hybrid, or socially-distanced instruction. And, we explore the topic of disrupting racial bias in the classroom.